The challenge met by Jonam Composites has been to enable the broader use of advanced composites, which has been inhibited for too long by high material and manufacturing costs, by developing process technology to manufacture thermoplastic composites in a single process from basic raw materials." Jonathan Wilcox - Technical Director
Jonam Composite's novel thermoplastic pultrusion processing technology:
enables economic manufacture of high performance continuous fibre reinforced thermoplastic composites in a single one-step process

uses standard polymer granules-no expensive pre-processing required

has been used with a wide range of thermoplastics from PE, PP- even repro and recycled grades, PAs PBT, PS to high temperature plastics such as PEEK and PES

can incorporate many additives (pigment, coupling agents, UV stabilisers etc) as required

uses continuous fibres such as aramid, carbon or glass or a combination as required direct from standard rovings.

can embed SMART sensors such as optic fibres and cables within the profile online

produces

eco-friendly composites

as no solvents are involved, 100% repro' and recycled plastic can be used and the composite itself can be recycled.

Protective and aesthetic polymer coatings can be incorporated into the profile design

has been proven in a manufacturing environment

can be transferred to you to enable you to manufacture using our technology and know how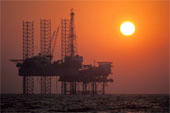 Thermoplastic composites can and are used in many market sectors from sport & leisure, automotive, building, aerospace, wind-turbines, and offshore/ oil and gas.
What the technology can do for you
The fibre volume fraction is variable from 0 to ~65% by volume, enabling integral polymer coatings to be formed and placement of fibres just where required within the cross-section of the profile. This flexibility enables aesthetically pleasing, high performance finished components to be economically produced from a much wider variety of polymers and fibres than ever before giving you, the customer, the mechanical, environmental, and physical properties you want.
See our
products section
for details of just some of the bespoke products we have already developed, our
news page
for current developments you can get involved with, and see our
background section
for more information on why thermoplastic can be great for composites and our
services
page for more details on what we can do for you.