Services provided by Jonam Composites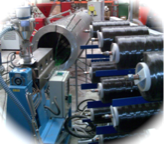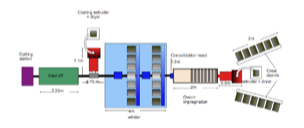 Design and Development
We can design and develop process technology for thermoplastic composites profiles and prepregs in a wide range of polymer/fibre combinations with selective reinforcement, and smart inserts such as optics and cables.
Prototyping and Production
We have the facilities to design, set up and manufacture prototype thermoplastic composite profiles and prepreg, optimise process parameters, basic mechanical testing etc.
Manufacture of bespoke composite products
We manufacture a range of stock and bespoke thermoplastic composite profiles and prepregs to clients specifications
Manufacturing Set-Up and Support Services
We offer a full package to set you up manufacturing prepreg sheet or profiles to your specification using our process technology. Packages are individually developed for the mutual benefit of both parties and cover full specification of plant, design of product, tooling design, production set-up and training of personnel and with full ongoing support and product development services.
Material Process trials
Our wide range of experience with different fibres and different polymers mean we can trial new polymer grades, copolymers or new fibres often with relatively small amount of raw materials in most cases producing thermoplastic composite simple profiles or tapes for further characterisation.
Consultancy and Project Management
Jonam Composites Ltd has a wealth of experience in thermoset and thermoplastic composites processing and design. Our team has also managed numerous single and multi-client projects and have had experience in obtaining funding and running EU projects, DTI research and development grants
.